Melbourne's Trusted Electricians

Reknown Reputation
We aim to leave a positive impression on every one of our clients, treating their home or business as we would our own home.

Workmanship Guaranteed
We stand by our workmanship. If you have an issue with work we've completed in the future, you can always call to have us take another look.

Punctual and Efficient
We arrive on time, and work professionally and efficiently, so you can get back to what's important!
CAN WE OFFER ADVICE OR HELP YOU WITH ELECTRICAL WORK?
Finally, an Electrician Who Really Knows Sunshine 
When you need to call an electrician, do you have a number you can put on speed dial; a professional you can rely on every time? If you're searching for the local electrician Sunshine residents trust, look no further than Millerwatts Electrical. Save our number in your phone today and save yourself time, money, and hassle when you need electrical services and repairs!
As well as serving family homes in the Sunshine area, Millerwatts is proud to assist the many businesses and commercial properties that serve the local area. As your commercial electrician, Sunshine business owners can rely on us to provide advanced and industry compliant solutions, including commercial electrical maintenance. Sunshine is known for its local businesses and restaurants, and at Millerwatts Electrical, we can keep them running, even when the power has gone out.
Whether you need residential or commercial electrical services, you will immediately notice the difference with Millerwatts. Sure, we provide affordable electrical repairs, installations, and maintenance, but that's not the only way we help. Our professionals will get to know you, recommending the best products for your needs and coming around to help at a time that best suits you. If there are ever any delays or changes, our team will be on the phone quickly to let you know.
If You Live in Sunshine or the Surrounding Suburbs, We've Got You Covered 
Sunshine's thriving local community is only enhanced by its surrounding suburbs, and at Millerwatts Electrical, we are proud to help locals there too. If you're looking for an electrician in Braybrook, Maidstone, Maribyrnong, Tottenham, Kingsville, Seddon, Yarraville or beyond, we can help you. In fact, our team services locations all throughout Melbourne and rural Victoria, making us the "electrician near me" you've been looking for.
So, What Are You Waiting For? Get Your Electricity Fixed the Right Way and Save Your Sunshine Home from an Electrical Disaster 
Don't wait for an electrical emergency to become an electrical disaster. Millerwatts can come to you in Sunshine and get the job done today!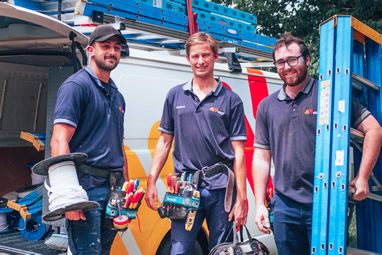 If you have an emergency electrical requirement or would like to discuss your project, please call us now.