Annual smoke Detector testing
Recent changes to the Residential Tenancies Act that came into effect on 28th March 2021 now place greater legal obligations on landlords. Whilst these changes are seemingly quite extensive, having an experienced, qualified, insured and fully licensed team of electricians at your disposal, can make these obligations hassle free for investors. 
One of the major changes to the Act concerns smoke detectors, that now must undergo at a minimum annual testing to ensure that they are fully operational. These checks must be completed by a suitably qualified professional, which is where the team at Millerwatts Electrical comes in. With our comprehensive annual smoke detector service, property owners and managers can rest assured that their investment and tenants will always be safe and their property complaint with all regulatory requirements.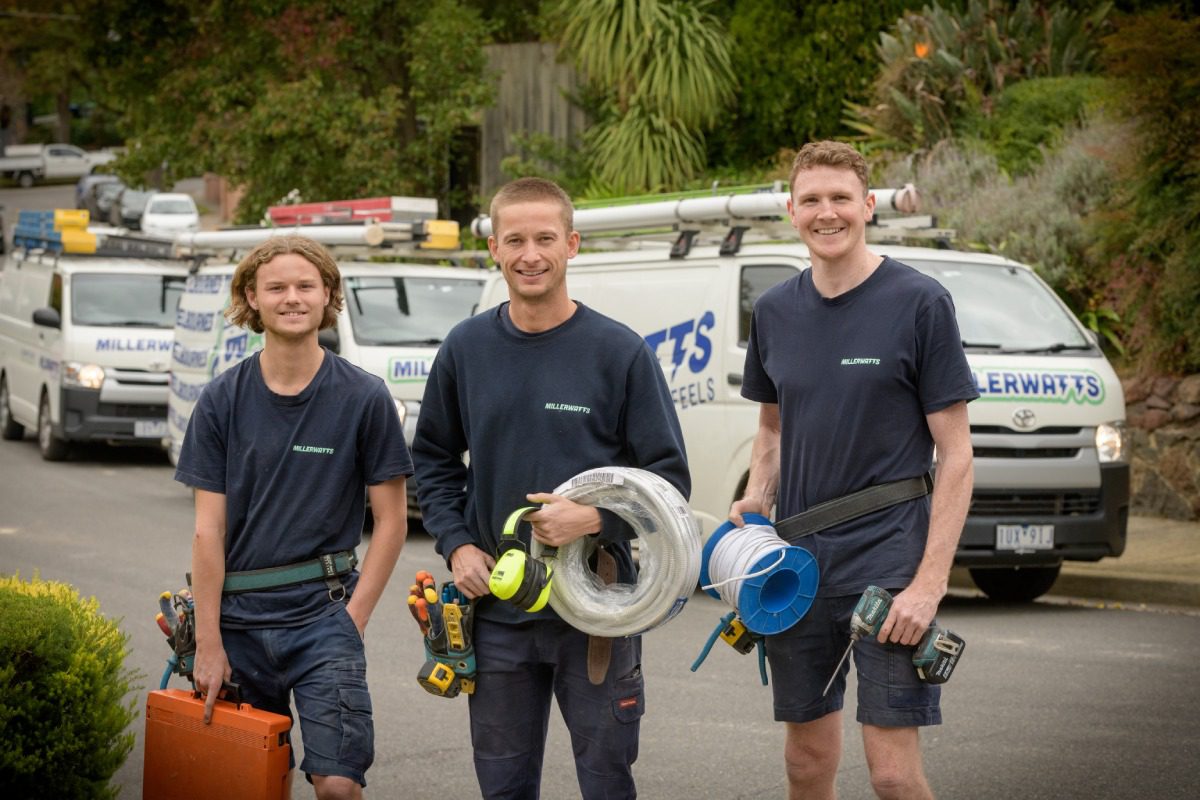 Annual smoke detector testing
The changes relating to smoke detectors in residential properties came into effect on 28th March 2021, and include. 
– Smoke alarms must be in full working order and installed in a rental property
– Smoke alarms must be tested at a minimum every 12 months to ensure they are working effectively and in accordance with manufacturers guidelines.
– Tenants must be aware of how the smoke detector works to ensure that all batteries are replaced regularly and in accordance with manufacturer instructions.
– Any smoke alarms that are not operational must be fixed as an urgent repair
The team at Millerwatts are local experts in both installation, repairs, and safety checks on smoke alarms. Whether you are a residential homeowner or an investor with properties across the greater Melbourne area, our comprehensive smoke detector service will ensure your smoke alarms are regularly checked, maintained, and repaired when necessary. With the safety of all home occupants a priority, in addition to the duty of care requirements imposed by the Act on investors, homeowners and investors alike can have peace of mind knowing that their properties are safe and compliant.
Millerwatts Electricals' team of fully qualified, licensed, and experienced electricians has over 15 years' combined experience in smoke detector and smoke alarm installation and servicing, having assisted many residential clients with their installations and maintenance requirements. We have experience in all types of smoke alarms, including both battery operated and hard-wired devices. Servicing the greater Melbourne area, the Millerwatts Electrical team are your reliable, local electrical contractors.
As a small team of electricians, we are customer-focused, and take the time to communicate with our clients through each step of any installation process. We pride ourselves on responsiveness, approachability, communication, professionalism, and timeliness, meaning your electrical needs are taken care of by professionals when you need.