Split system air conditioning
Does that room on the top level get way too hot in summer? Are you sick of paying too much money running a full system? Do you wish you had real cooling rather than just a fan or evaporate? Let us help you solve this problem!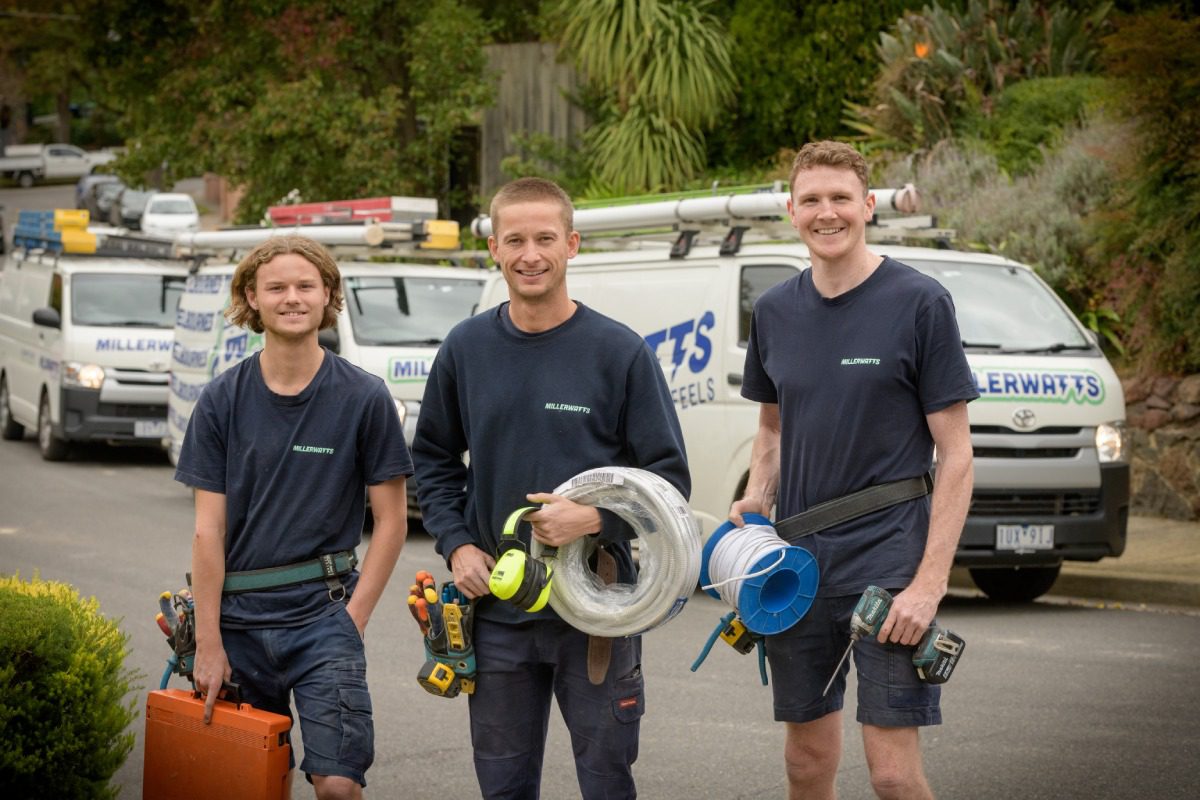 A Split system is designed to keep you warm in winter and cool in summer whilst being small enough to be unobtrusive in any residential space. The team at Millerwatts are Richmonds's preferred split system installers for our attention to detail and 15 years experience working with the product and the area. There are many advantages when selecting a split system for your home.

A split system is a unit where half of the unit is visible inside and half the unit is visible from the outside. A split system works by drawing the warm air in and circulating it through the outside unit, within this outside unit the air is cooled and sent back to the inside unit where it is then dispersed back into the room. The more warm air that is taken out of the room the more cool air it is replaced with, thus reducing the temperature of the room very effectively.
One of our favorite features of a split system air conditioning unit is the flexibility to control the temperature of multiple rooms which is ideal for terrace style housing such as our favourite South Yarra neighbourhoods. This is achieved by partnering with Millerwatts and having a multi head unit installed in your home. Multi head means there are multiple internal units that are all powered by the one outdoor unit. Not only do multi head units make your home more comfortable but that saves on a significant amount of energy therefore reducing your power bill.
The installation of a split system unit is a straightforward and time efficient process, meaning it is generally cheaper to install than most other heating and cooling solutions. To ensure your installation runs smoothly the Millerwatts team will generally make a house call to assess your site and fully understand your vent locations, natural lighting patterns, locate the load bearing walls and understand your ceiling space. This gives our team a blueprint for your installation to ensure the placement of the unit is as considered as possible, giving you great heating and cooling benefits in the long run. Once the site assessment is complete our A grade electricians will then discuss any further needs you may have and get an understanding of your budget to make a unit recommendation based on their findings.