We can help with all residential, commercial or industrial electrical projects. There is no job too big or too small.
Electrician Melbourne Millerwatts was founded by Cameron Miller in 2015. After working for several electrical companies and gaining experience in the residential and commercial sectors, Cameron felt a desire to provide an excellent service to residents and business owners of Melbourne, focusing on an excellent customer experience, and long lasting relationships. Starting out as a single man operation, we're now slightly bigger, but still give each job, no matter the size, the same attention that the client deserves.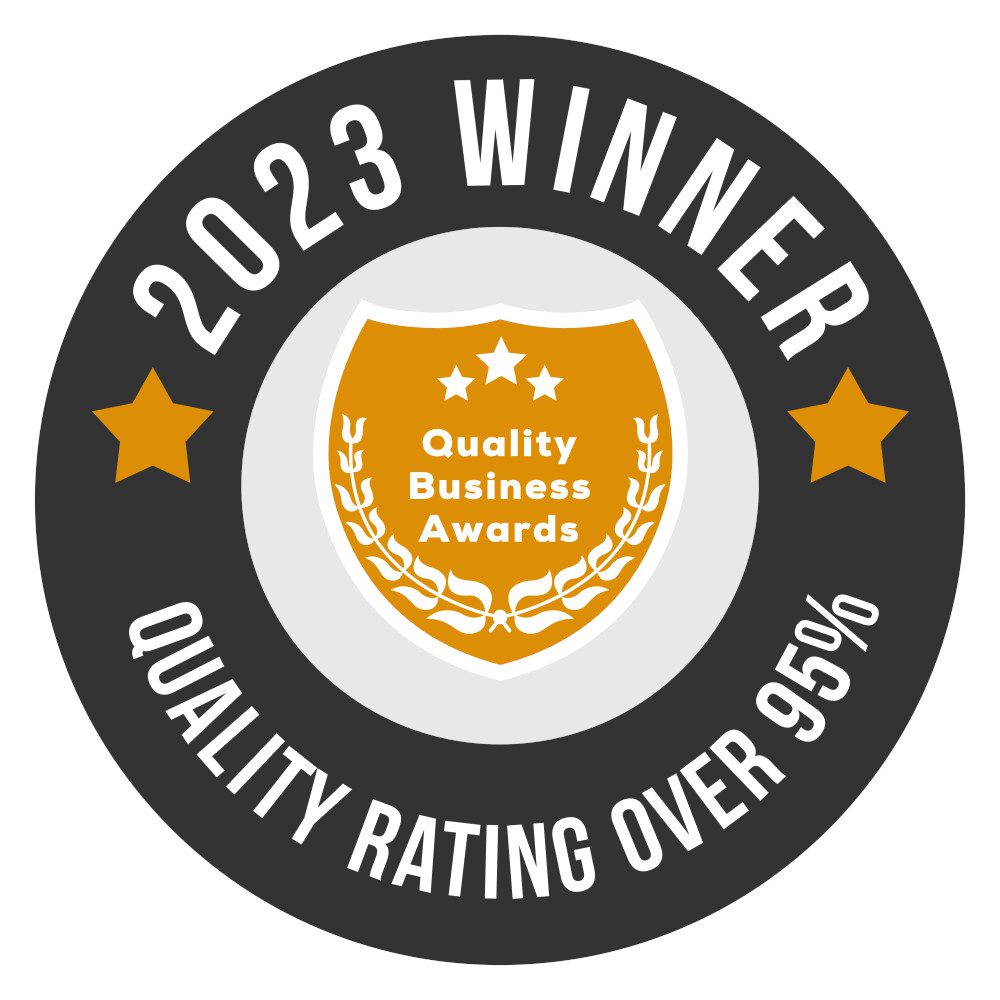 WiNners of the BesT Electrician Award!
We are proud to announce that for the second year in a row we have won the best electrician award in Melbourne by the Quality Business Awards. We wanted to thank all our clients for their online feedback.
Best Electrician in Melbourne
(Quality Business Awards 2023)
– Best Electrician in Melbourne
(Quality Business Awards 2022)

Trustworthy
Our business is built on reputation and word of mouth. You can trust that we'll do the right thing by you.

Locally-Owned
Owned and operated solely in Melbourne, you can be sure you're supporting local business and local jobs.

Guaranteed
We offer a lifetime warranty on our workmanship. If you have any issues in the future, were only a phone call away.

I can highly recommend Cameron and the team for any electrical work you need done. Professional, friendly, reliable, punctual and great value for money. Have now used on multiple occasions and will never go anywhere else.

Charles Wills
23:11 02 Nov 23
The experience was pretty good. Very professional and patient. 👍

Excellent service managing challenging task installing fans

John burke
23:29 26 Oct 23
100% Satisfied with Products and Service.Great Team members.100% Recommend

amit dudhatra
07:52 25 Oct 23
Cam and Ben were fantastic, given short notice and a fluid brief the boys went well and above to complete the job the time frame needed. The Millerwatts team very extremely extremely effeicent, had excellents comms throughout the entire process and provide mutlipele solutions to some tricky parts of the job. I woudl highly reccomend Millwerwatt to anyone looking to have electrical works in their house or appartment.

Steve Danaher
02:12 22 Oct 23
I live in Perth; but I have a rental in Melbourne. Because I'm remote I need a tradie I can trust; and Cam is that man. Since I met him in 2017; Cam and his team have never let me down. They are highly recommended. Peter Symons

Peter Symons
01:51 13 Oct 23
Have a nice conversation with the electrician, and he did the job well, also checked other stuff for me.

Patrick Henry Wei
06:58 12 Oct 23
The electrician was friendly and the job to our satisfaction.Brad

perce63 Marsh
07:55 05 Oct 23
Wonderful work. Came in and out in no time to install a new range hood and switchboard and left the place very clean

Keith Reid
06:46 04 Oct 23
Approach is highly professonal, pleasant to work with - ticks all the boxes, will be Millerwatts where I go to!Cliff

Cliff Dodd
03:50 08 Sep 23
Great service from the pleasant capable guys at Millerwatt, I recommend them unreservedly.

Prudence Woodruff
11:54 07 Sep 23
Second time we've engaged these guys and couldn't be happier. Arrived bang on time, were super friendly and efficient. Can happily recommend and will use them again.

Scott Stacey
00:40 07 Sep 23
Good experience with bathroom fan replacement - appointment went smoothly and work met expectations.

Matthew Webster
11:19 06 Sep 23
Very happy customer. Cameron arranged for a member of his team to get the job done on the same day. Great quality of work and friendly, courteous service.

robyn douglass
13:06 05 Sep 23
Cam and Jesse arrived on time and got straight to work. They were professional and very efficient. Easy recommend for anyone needing an electrician.

Jonathan Lin
08:16 02 Aug 23
This is a great service! I needed a few smaller electrical jobs done at home, which many other companies, deem too small to bother with. Millerwatts responded quickly to my inquiry and made an appointment within a week of my having contacted them. The team were very professional and swiftly completed the work. They were also very respectful and considerate. Excellent!

Alexandra Pellicer
05:21 27 Jul 23
Great friendly and professional service. I always go straight to these guys for all my electrical work.

Stephen McAteer
08:46 05 Jul 23
The team was great and told us what they were doing as they went, with everything carried out at the highest quality. Would highly recommend them.

Tim Goodwin
06:27 03 Jul 23
Coming for the smoke alarm replacement.Reasonable and clear quote.Having a professional and responsive service team- Thanks PJ.Ben is also a punctual and great electrician. Highly recommended.

Cameron and Sam were wonderful.We went around the property and they took notes of what was needed.Everything has been done to perfection.Thank you very much.Much appreciated.LB

We engaged Millerwatts for a South Yarra renovation and found them to be extremely well organized, responsive to our needs in every way, punctual and the staff a pleasure to work with. The completed work is of first class quality and in my view represented good value. I will definitely be engaging the Millerwatts team in the future and recommend them to others for all matters electrical. James and Lyn

Lyn Malcolm
11:51 23 May 23
Third time we have used Millerwatts for electrical work. Another great result. Highly recommend them.

cheryl mchugh
01:43 27 Apr 23
Excellent service again from the Millerwatts team - I highly recommend these guys. Very reasonably priced, super professional and always right on time and efficient in their works. Second time o have used them now and they're great ! Kieran

Excellent service as always. Split system supplied and installed. These guys are my go to electricians. Highly recommended these guys. Never a problem 👍👍👍

Audra Elliott
03:15 18 Apr 23
Excellent service and great team members. Friendly, reliable and on time.Deal with complete confidence.Anthony - Hive Property Network

SuperTAmbro
22:27 21 Mar 23
We've used the Millerwatts team twice now and couldn't recommend them more highly. They did a power repair and restoration to the front of our house after a truck hit a power pole. They were prompt and professional, shifting things to help at short notice.They did such a great job that we got them back in to rewire our house, including adding more powerpoints and lights. This had to be done in stages with other trades. The electrical inspector said he had inspected their work a number of times, and that they never cut corners, they use quality materials, and always do a good job. That sums up our experience perfectly.

Sam Micich
06:27 12 Mar 23
Great service and super responsive. Couldn't be happier

Millerwatts came out to my commercial premises to repair a sensor light that had failed in a stairwell. The initial item they installed turned out to be inadequate, but they immediately came out and replaced it with the right unit. They were fast to communicate and arrived on time, with a smile. They were respectful of our team as they needed to get through the stairwell.I will absolutely recommend Millerwatts to anyone who asks.

Mark Fitzgerald
12:00 14 Feb 23
Great service from Cam and Ben as always .These guys are always on time , have a great knowledge and do a super neat job oninstall or fitoff

Rohan Schmidt
11:06 14 Feb 23
Millerwatts Electricians were able to attend my property within an hour of me getting in touch with them. The electrician provided an alternative light fitting on the spot and fixed my urgent lighting problem immediately and also checked out another light fitting to ensure it was safe at my request. Job done, great!

Adrienne Leith
06:35 09 Feb 23
Great professional guys, but a little on the expensive side. I still rather pay more for quality service though.

Brittany Melbourne
22:48 08 Feb 23
I've hired Millerwatts electrical twice and again I was very pleased with the job they did. The guys were on time friendly and professional! They communicate very well! Would highly recommend Millerwatts!

Daniel Portelli
10:09 02 Feb 23
Very professional service. Prompt and high quality job. Has done several jobs for us both at home and at the business. Would highly recommend their service to anyone looking for a reliable electrician.

steven lee
11:57 31 Jan 23
The team are punctual, polite, solved my problem very fast. Will definitely use them again.

Peggy Huang
22:45 24 Jan 23
The boys were fantastic came around the next day after enquiring and fixed all our lighting problemsWould recommend 100%

Christopher Kaoulla
02:43 21 Jan 23
Electrician was on time, was nice, listened to the problem, fixed the problem efficiently

Amie Carter
00:25 12 Jan 23
Professional, responsive and great to deal with in regards to replacement of two hard wired smoke detectors. Attended on time and were friendly, appreciate the clean up of debris would highly recommend. 5 stars

Miller Watts were great- prompt, polite and very neatly done!

Adam Dettrick
06:16 22 Dec 22

We aim to leave a positive impression on every one of our clients, treating their home or business as we would our own home.

We stand by our workmanship. If you have an issue with work we've completed in the future, you can always call to have us take another look.​

We arrive on time, and work professionally and efficiently, so you can get back to what's important!
CAN WE OFFER ADVICE OR HELP YOU WITH ELECTRICAL WORK?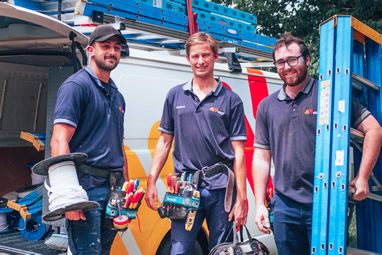 If you have an emergency electrical requirement in the Greater Melbourne region or would like to discuss your project, please call us now.