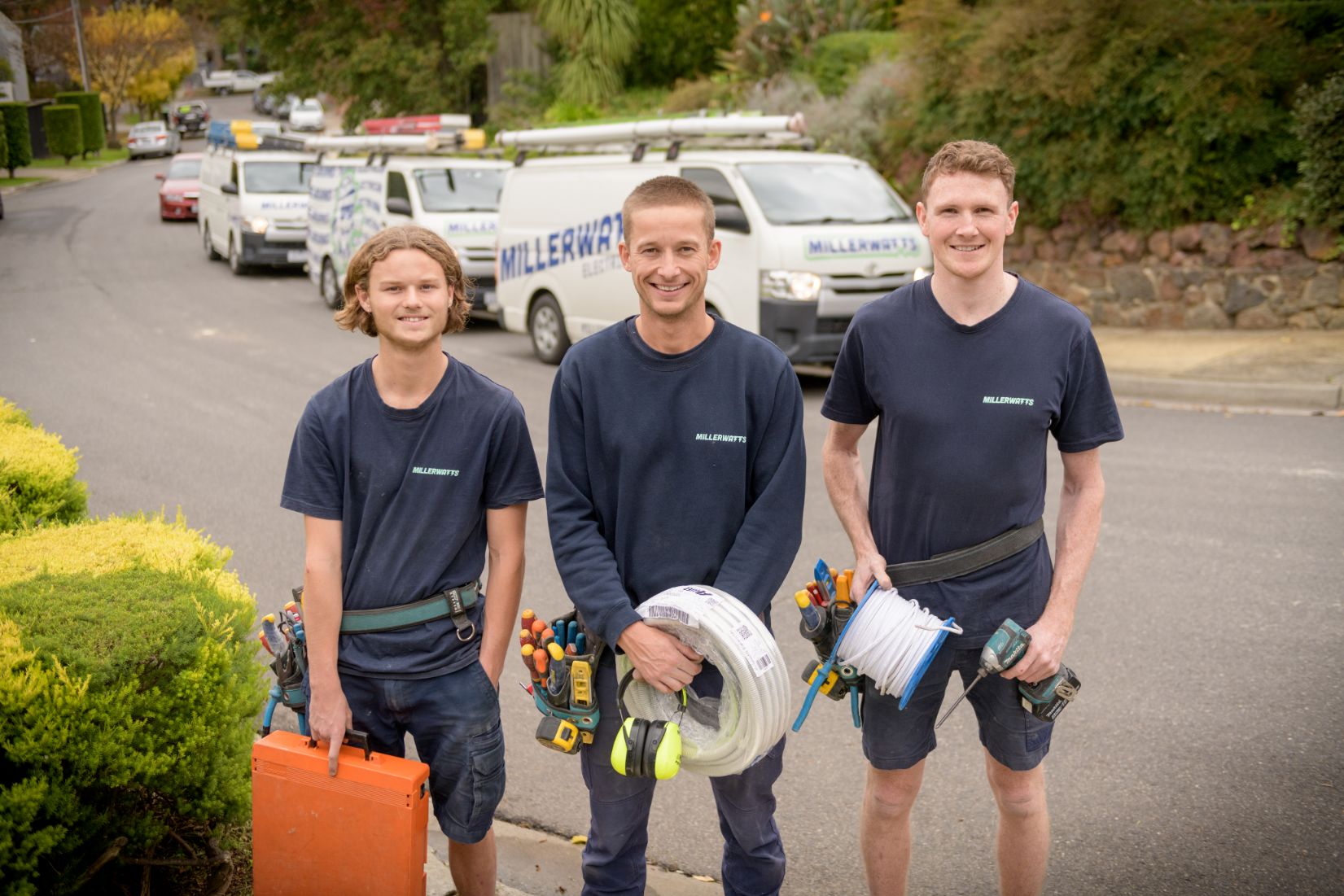 If your commercial premises have experienced a power disconnection for a period exceeding 12 months, it's essential to be aware that you will need a non-prescribed Certificate of Electrical Safety to have the power reconnected. At Millerwatts Electricians, we understand the urgency and importance of getting your business back up and running with a safe and reliable electrical supply. Our team of expert electricians can assist you with the required electrical testing and inspection to ensure your commercial site meets all safety standards, enabling a prompt and efficient reconnection to power.
The Importance of a Non-Prescribed Certificate of Electrical Safety:
A non-prescribed Certificate of Electrical Safety is a vital document needed to verify that the electrical installation within your commercial premises complies with all the necessary safety regulations. If the power has been disconnected for more than 12 months, this certificate becomes mandatory before reconnection can occur. The certificate indicates that your electrical systems have undergone thorough testing and inspection, guaranteeing the safety and reliability of your electrical installation.
Expert Electrical Testing and Inspection:
At Millerwatts Electricians, our licensed electricians specialise in conducting comprehensive electrical testing and inspections for commercial properties. We meticulously assess your electrical systems, including wiring, circuits, switches, outlets, and other components, to ensure they are in optimal working condition and meet safety standards. Our thorough approach helps identify any potential hazards or deficiencies that may have arisen during the period of disconnection, allowing us to address them promptly to facilitate a smooth reconnection process.
Urgent Power Reconnection:
We understand that time is of the essence when it comes to getting your commercial site back on track. Delayed power reconnection can result in significant disruptions to your business operations and financial losses. With our efficient electrical testing and inspection services, we work diligently to ensure that your commercial property meets all safety requirements as quickly as possible. Once the electrical systems have been deemed safe and compliant, we facilitate the power reconnection urgently, minimising any downtime and getting your business back up and running.
Why Choose Millerwatts Electricians for Power Reconnection:
Experienced Professionals: Our team consists of experienced and qualified electricians who have extensive knowledge in dealing with power reconnection for commercial properties.
Safety Assurance: We prioritise the safety of your premises and personnel, ensuring that all electrical systems meet the highest safety standards.
Compliance Expertise: With a deep understanding of electrical regulations and codes, we ensure that your commercial site is fully compliant with the necessary requirements.
Prompt and Reliable Service: We value your time and work efficiently to provide prompt electrical testing, inspection, and power reconnection services.
Customer-Centric Approach: Our focus is on meeting your needs and ensuring your satisfaction throughout the power reconnection process.
When it comes to power reconnection for your commercial premises after an extended period of disconnection, Millerwatts Electricians is your trusted partner. We offer expert electrical testing and inspection services to secure the non-prescribed Certificate of Electrical Safety, allowing for a swift and safe reconnection of power. Contact us today to schedule an inspection and experience our reliable and professional service firsthand.