Millerwatts Electricals' team of fully qualified, licensed, and experienced electricians, have over 15 years' combined experience in rangehood installation, having assisted a large number of residential clients, with their installations. Servicing the greater Melbourne area, the Millerwatts Electrical team are your reliable, local electrical contractors.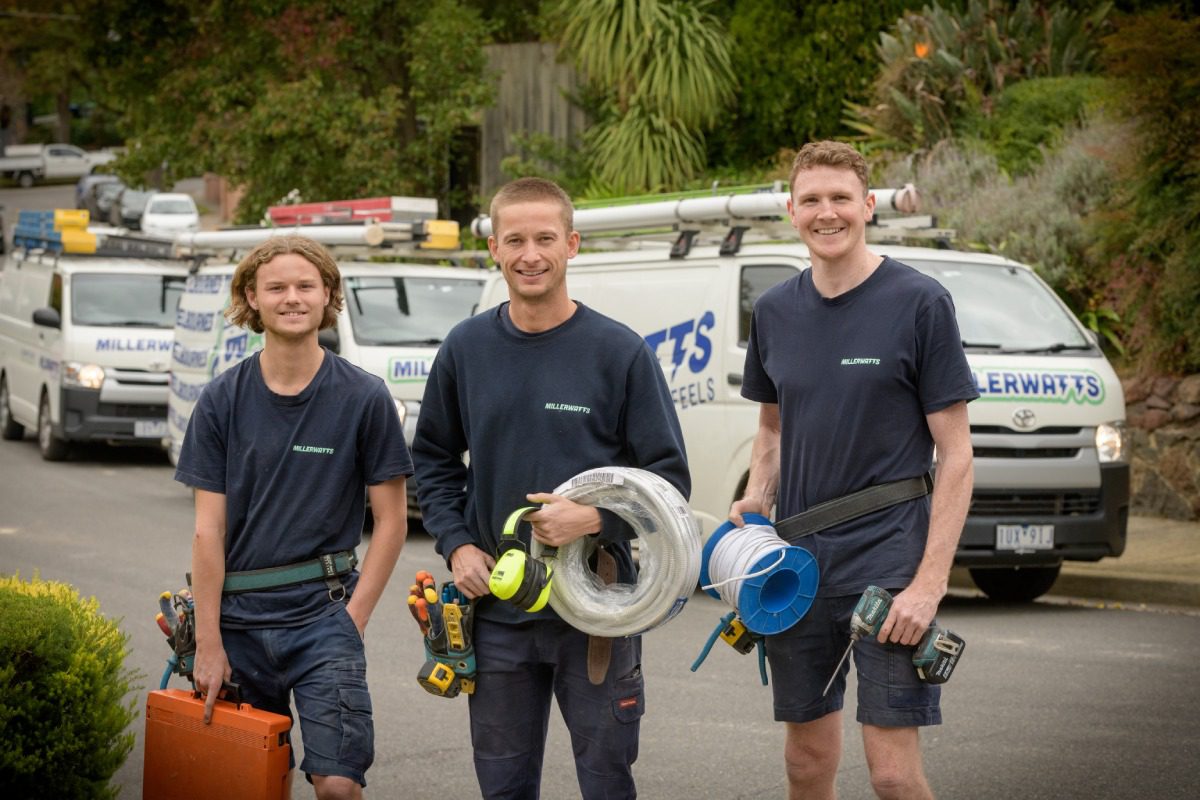 Whilst some of our clients are easily tempted to complete installation of their rangehoods themselves, they are certainly not a project that should be attempted by any unlicensed or unqualified individual. Every kitchen appliance, whether it is a rangehood, an oven or a cooktop is different, and will come with its own set of care and installation instructions that are important to follow. 
All electrical appliances will always come with warnings, relating to installation, and will generally void a warranty, unless installed by a fully qualified and licensed professional. Installation of a rangehood, involves a lot more care and skill than simply plugging it in! 
Older homes are also not equipped to handle the rigorous energy demands of today, meaning there is a greater likelihood of other upgrades, such as a new power point needing to be completed at the time of installation, to ensure that your new rangehood works effectively and efficiently. By hiring a licensed and professional electrician, such as the team at Millerwatts Electrical you will save both time and money, utilising an experienced professional to complete your rangehood installation from the start. You will also have the assurance knowing that you will not harm yourself or the appliance during the installation process.
With rangehoods being one of the most used appliances in your home, with stringent installation requirements, it is important to have experienced, licensed and fully qualified professionals complete your installation. 
The Millerwatts Electrical team have over 15 years combined experienced servicing the greater Melbourne area and are proud to have established a reputation for providing, superior quality, efficient and cost-effective electrical services. As a small team of electricians, we are customer-focused, and take the time to communicate with our customers through each step of any installation process. We pride ourselves on responsiveness, approachability, communication, professionalism, and timeliness, meaning your electrical needs are taken care of by professionals, when you need.
The major benefits of engaging the Millerwatts Electrical team to complete your rangehood installation include; 
-We are fully licensed and qualified team of electricians
– We are a small team, meaning you receive personalized service – – Reliability, we turn up when we say we will
– Quality workmanship backed by our extensive warranty
– Clear communication ion language that is easily understood
– Upfront pricing
– Professional service, by local, Melbourne based electricians