Induction cooktop installation
Are you looking to upgrade your kitchen appliances, or building a new home and looking for a fully licensed, insured, and qualified electrician to install your brand-new appliances? Perhaps you are complete ling a full home renovation, or have purchased an investment property and looking to install new kitchen appliances, such as cooktops and range hoods? Look no further than the team at Millerwatts Electrical, your local, reliable, electrical installation specialists.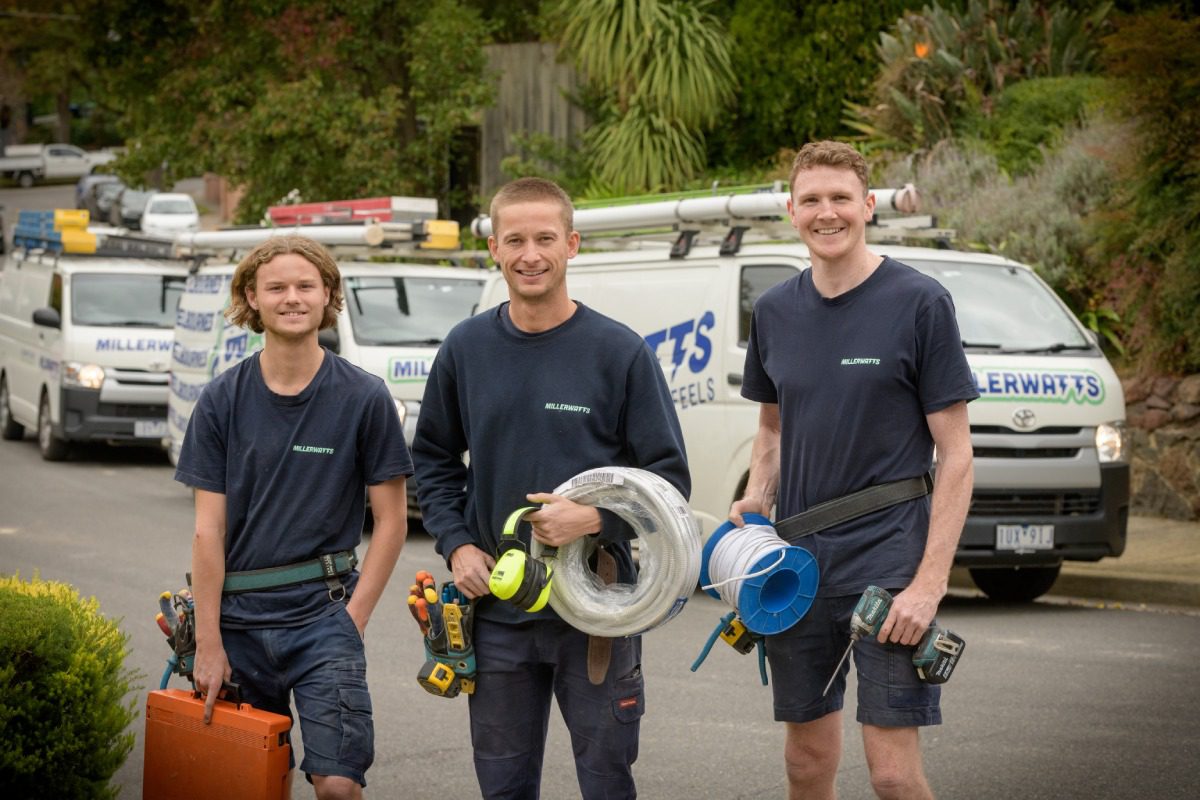 Servicing residential clients in the greater Melbourne area for a number of years, the fully licensed and qualified team at Millerwatts Electrical, are experts when it comes to installing kitchen appliances, including induction cooktops. 
Induction cooktops are extremely popular amongst our residential clients in the greater Melbourne area, with their electromagnetic technology having many benefits to homeowners. Induction cooktops essentially heat up your cookware that is placed on the cooking surface, rather than heating the air around it, meaning your cookware is hot, with your cooktop remaining cool to touch.
For our residential clients who have young families, the cool touch cooking surface of an induction cooktop is a major benefit, ensuring that little fingers aren't burned, reducing the likelihood of accidents in the kitchen. 
Another major benefit which attracts many of our clients to induction style cooktops is the fact that induction cooktops are far more energy efficient than other electric stove tops, particularly in terms of cooking time, meaning your cooking time is significantly reduced.
The primary considerations when selection which induction cooktop is right for your home, is size and location, due to the clearance requirements that must be complied with to ensure continued safety of your cooktop. With so many brands and sizes of induction cooktops on the market today, having a large induction cooktop may seem to best choice, but if it does not fit in your space effectively, complying with relevant codes and legislative requirements, then your cooktop will put your family at risk. It is for this reason that engaging the services of an experienced, qualified, and licensed electrician is a must. As not only can we provide you with up-to date and relevant product advice, derived from our extensive local experience, having assisted many homeowners in the local areas with their kitchen appliance installations, including induction cooktops, but using a licensed electrician to install your cooktop is now a legal requirement.
Why use Millerwatts Electrical?
With induction cooktops being one of the most expensive appliances in your home, with stringent installation requirements, it is important to have experienced, licensed and fully qualified professionals complete your installation. The Millerwatts Electrical team have over 15 years combined experienced servicing the greater Melbourne area and are proud to have established a reputation for providing, superior quality, efficient and cost-effective electrical services. 
As a small team of electricians, we are customer-focused, and take the time to communicate with our customers through each step of any installation process. We pride ourselves on responsiveness, approachability, communication, professionalism, and timeliness, meaning your electrical needs are taken care of by professionals, when you need.The team at Millerwatts are highly trained A grade electricians, experienced in finding faults and solving problems. Our vans are fully stocked with everything our team needs to get the job done, if we don't have a particular part that you are after, we can generally source it within the day from our large supply partners located locally to the Richmond community.