We can help you with any lighting or power electrical task.
We arrive on time, and work professionally and efficiently, so you can get power where you need it when you need it.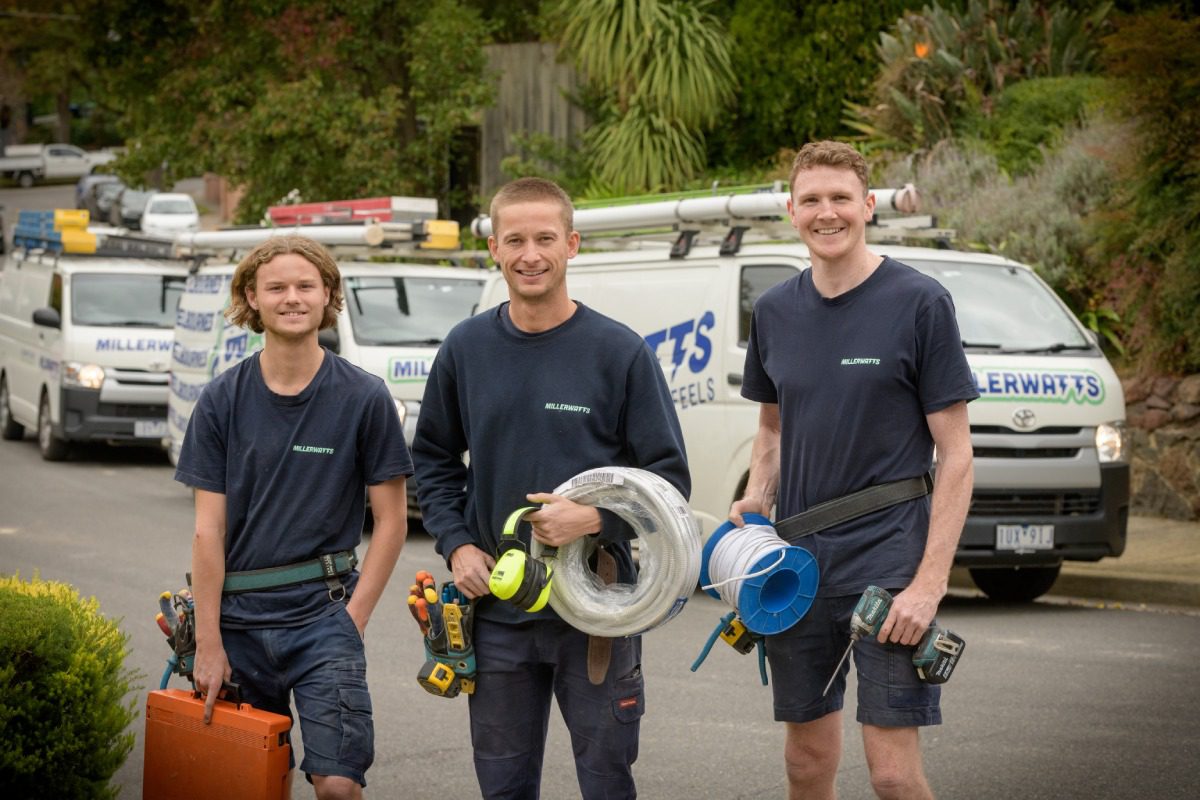 The Millerwatts team have extensive experience in lighting installation, repairs and maintenance for safety, street, store and wow factor lighting.
Many business owners don't realise that they can save thousands of dollars a year with the right lighting choice and layout. As well as saving significant money which you can invest into your business elsewhere to help accelerate growth you can also reduce your effects on the environment and carbon footprint with eco friendly lighting products.
By partnering with a professional electrical and selecting quality lighting products business owners can also reduce long term maintenance and repair costs.
Millerwatts lighting installation includes a lighting consultation, help selecting the right lighting for your business needs, an updated lighting plan and recommendations for energy efficient lights.
Our team can install commercial lighting solutions both indoors and outdoors for our South Yarra clients.
As well as installing lights the Millerwatts team can also repair and maintain you light fittings, signage and globes. If you have noticed flicker lights, your lights appearing dimmer than usual, some lights taking longer to turn on or your lights not working at all then you need to reach out to our team. Having a broken or faulty lighting is not a great look for any business, especially if your customers can't even see that you're open. Millerwatts are available for same day call out for all commercial lighting repairs and maintenance to ensure you can get back to business. Generally our large and flexible team can attend site within 90minutes of the quote being accepted.
Commercial lighting solutions
Our licensed, professional trades are experts when it comes to lighting solutions for commercial application and can recommend lighting fixes in line with any budget.
If you are unsure of your lighting requirements or if you have a compliance responsibility when it comes to lightning in your business contact our friendly team.
Our team is knowledgeable about the requirements of industry specific lighting and can guide you in the right direction. If we cant answer your question over the phone and require further insight and information we can have a servicemen attend site to provide a complimentary review and quote of your lighting needs.