How great would it be to hang that 50″ plasma on the wall and have no cables lying around everywhere?
The dream of many local residents can become reality today though our services.
We are experienced in ensuring that TV's are hung correctly to ensure that you do not have any problems in the long run!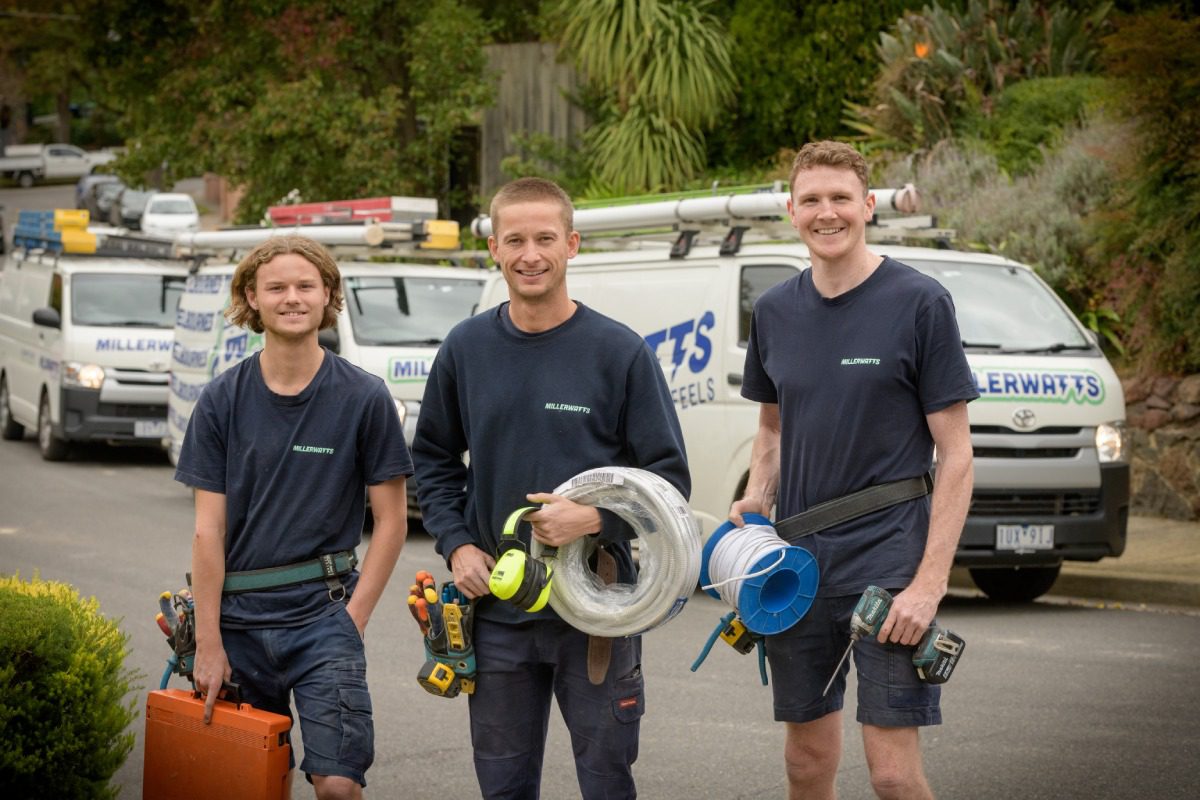 More and more people are opting for wall mounted TV's to increase their overall viewing experience and realise the full benefits of modern LED technology and super slim design.
Gone are the days where your TV is limited to its life on a coffee table or TV unit due to its large and cumbersome size.

Today's TVs have become slimmer and slimmer. New LED technology combined with bezel-less designs mean that televisions are almost as thin as paper, yet capable of incredible resolutions. This shift has altered the way that Perth-area residents set up their TV viewing areas. The modern day TV is now a slimline, integrated unit that completes the design of your homes and fit seamlessly into the decor and roomscape.
Tv wall mounting can be installed for both new and existing homes in the Richmond area. This technical task should always be undertaken by an A grade electrician to ensure a safe mounting is created so your TV is not at risk of falling and injuring someone.
Frame selection is key to a safe and long term mounting, Millerwatts stock a wide range of mounting accessories suitable to all TV's and wall types and locations. These mounting accessories must be affixed to wall studs for safety and longevity.

Once the correct wiring accessories have been selected it is time to define the path of the wiring including HDMI, audio cables, set-top box wiring and power cords. The electrical professionals at Millerwatts will ensure all of these cables are tastefully concealed to ampliphy the clean, streamlined design of your TV.
HDMI outlets are utilised for high definition video output and signals with a built- in digital audio channel.
Due to the high data rates being processed by a HDMI cable, it's important that high quality cabling is used to reduce the risk of picture problems in the future.
For this reason HDMI outlets should always be installed by a licensed A grade electrician.
Millerwatts only recommends installing high speed HDMI cables for a superior visual experience.
Our team is available to attend your home and install HDMI outlets as part of our same day service and are often available within a 90minute turnaround of the original quote.
To learn more about TV mounting, power point installation and repair and more contact our friendly team today.