General Electrical Maintenance
Having a reliable energy connection is essential for the efficient operation of any home. Particularly with the recent increase of people working from home, following the Covid-19 pandemic. As with anything, sometimes problems arise, such as a faulty PowerPoint or connectivity issues. Then there are occasions where you may have purchased a new appliance, which needs to be installed by a qualified professional to maintain its warranty, such as a new kitchen appliance or wall mounting a tv. Whatever the need, sourcing a reliable, efficient, and suitably qualified and licensed electrician can be tough.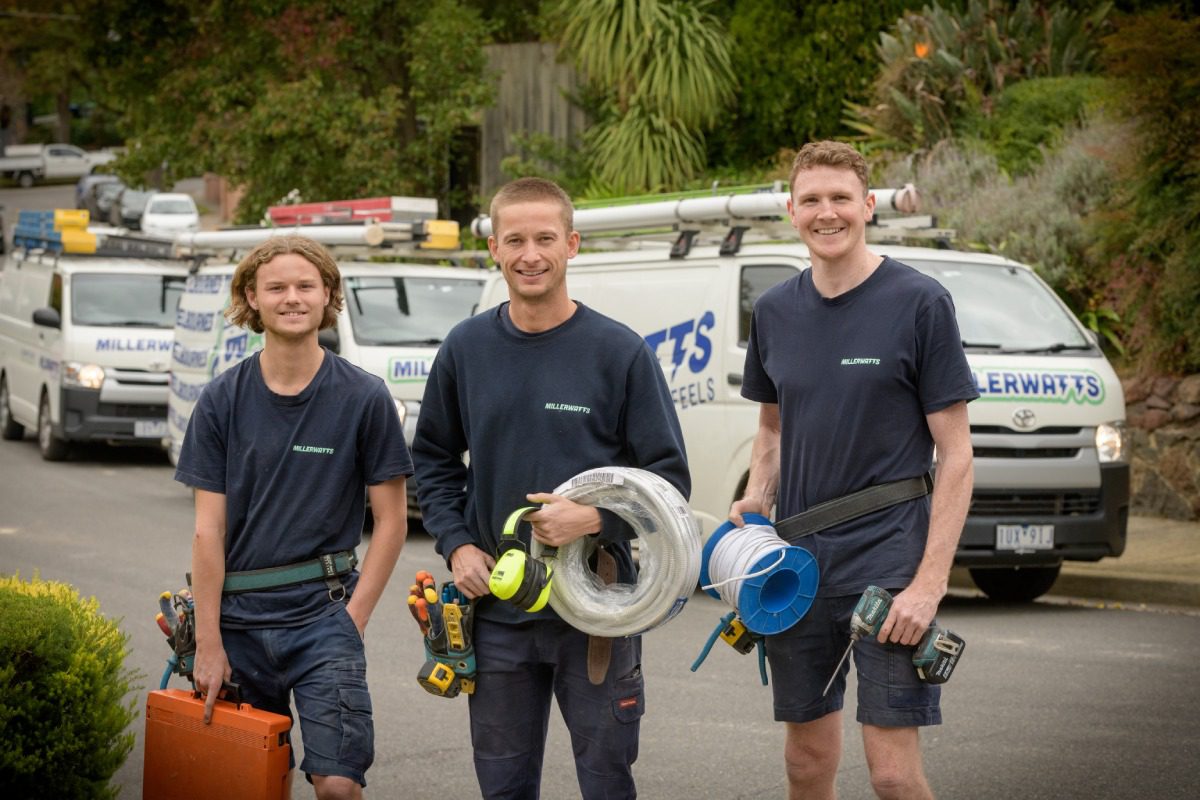 That's where the team at Millerwatts Electrical come in! Providing general electrical maintenance services to residential clients across the greater Melbourne area, you can have peace of mind knowing you're engaging a team of experienced, local professionals. With no task to big or small, our team of fully qualified and licensed electricians, can assist with a variety of residential installation and repairs at your home. Our cost effective, efficient and high-quality services include; 
-Installation and servicing of a variety of appliances including kitchen appliances.
– Supply, installation, and maintenance of smoke alarms
– Lights and lighting fixtures
– Adding power points
– Setting up TV antennas
– Wiring and rewiring and laying of data cables
– Setting up telephone and internet data systems
– Electrical safety checks, including comprehensive reporting.
– 24-hour emergency repair services, perfect for residential landlords who need on call electricians to complete emergency repairs.
Regular electrical maintenance at your home such as regular electrical safety checks can ensure that your home remains a safe place for your family. Additionally, electrical maintenance with your outlets and appliances can also ensure longevity of your products, meaning that you save money in the long run. With many electrical incidents in the home, completely unavoidable, it is favorable for homeowners to engage the services of a fully qualified and licensed electrician to complete not only regular maintenance, but assistance with all installations of appliances throughout the home.
With a team of experienced, fully qualified, dedicated, and knowledgeable staff, we pride ourselves on our clear and transparent communication, as well as the transparency of our service delivery, including full and comprehensive pricing, so you know our costs up front!

Our team also understand the importance of flexibility in terms of repairs, maintenance and installation for your business and we will work with you to ensure work can be completed at times suitable to you. With stringent quality assurance processes and a focus on timely and efficient service delivery, backed by our extensive warranty on all residential works, the team at Millerwatts Electrical take the stress out of your electrical needs, enabling your business to grow.